How to Read Nutrition Labels on Products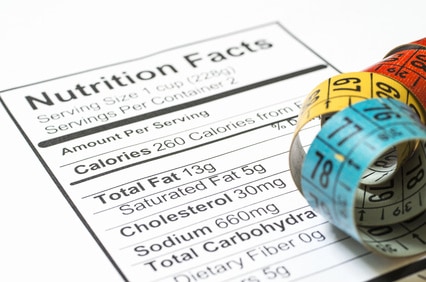 Introduction
Reading and interpreting nutrition labels on food products can sometimes seems like a near-impossible task, and with all manner of outlandish nutritional claims we see plastered all over food packaging nowadays, the task becomes even more difficult.
So how do we simplify matters so that we can make better sense of exactly what we're putting into our bodies?
In this article we're going to take a look at the key points you should be looking at when you read nutrition labels so that you don't spend too much time worrying about the minutia while missing out on the more important factors.
Serving Size
The first thing you should consider is that the stated serving size might not necessarily be proportional to the size of the portions you eat.
Food manufacturers will often cite a very small serving size on their nutrition labels in order to make their product appear as if it contains less fats, carbohydrates, and overall calories than it really does, thereby making it more appealing to hapless consumers.
In order to not get caught out by this sneaky tactic, it's best to either adhere strictly to the stated serving sizes or simply work on a per-hundred-grams or per-ounce basis so that you have a more reliable metric for measuring your food intake.
Protein
Protein is essential to our survival and our bodies need to for immune and hormonal function as well as for growth and repair of skin, muscle, hair, and bone within the body.
Individual protein requirements can vary greatly depending on your age, gender, and activity level, but you should aim to consume anything from 10-40g of protein with each of your meals.
Trans Fat
There are few things which absolutely should be avoided at all costs, and trans fats are one of them.
This includes hydrogenated and partially hydrogenated fats and oils, so be sure to check both the ingredients list and the total fat content to ensure you're not consuming these obesity-promoting, cancer-causing toxins.
Carbohydrates & Fiber
The Total Carbohydrate figure is subsequently broken down into dietary fiber, sugars, and other carbohydrate, so you should ensure that your meals contain at least a few grams of fiber per serving.
Sugar serves absolutely no benefit to the body and is actually as toxic for us as alcohol, so you must ensure that you keep your sugar consumption to an absolute minimum, and if possible, eliminate it from your diet altogether.
What Not to Pay Attention to
Details such as vitamin and mineral content, and recommended daily intake of various nutrients are really not worth paying attention to.
Many processed foods are devoid of nutrition and must therefore be fortified with essential nutrients by artificial means, but it's important to understand that our bodies can only absorb nutrients if they are eaten in the right forms and are combined with the correct foods to facilitate absorption into the bloodstream.
Recommended daily food intake figures are also grossly generalized and are therefore not relevant to many people, as your overall protein, fat, and carbohydrate requirements will vary significantly depending on factors such as your insulin sensitivity, your weight and body fat level, your age, your gender, and your activity levels.