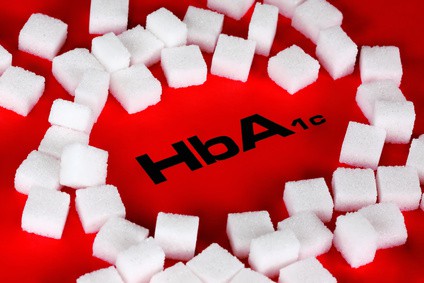 Introduction
Carbohydrates are the fuel which power our body, and are found in many foods and also occur in a variety of different forms which are dictated by their molecular structure.
This may sound complicated at first but things become far simpler when we apply the glycemic index or GI.
Familiarizing ourselves with where a particular food belongs on the GI will equip us to make better choices regarding our health.
What is the Glycemic Index?
Simply put, the glycemic index is a method which enables us to measure the rate at which a person's blood sugar levels rise after eating a given food.
Although the glycemic index does not take serving size into consideration, it can provide a fairly reliable framework from which to assess the suitability of a person given their current weight, body fat level, insulin sensitivity, and so on.
It's important to get a frame of reference with regards to what is considered high and low on the glycemic index; taking the time to get familiar with which foods match up to one another will do that.
A 50 gram serving of peanuts, for example, scores a GI-rating of 8 while your average serving of average corn flakes comes in at a whopping 93. These are, of course, extreme example, but the majority of foods you'll be eating on a day-to-day basis will have a GI-rating of around 50-70.
Digging a Little Deeper
So now that we've established what the GI is, let's consider what these numbers tell us about the foods we are eating.
A popular drink like Gatorade that has a GI of 78 will raise your blood sugar level much more quickly than something like beans or nuts which are usually about 30 or less.
Knowing this, we can posit that after a post workout/exercise, getting glucose into our bloodstream or would be more optimal than times we are less active or rested when our muscles are less receptive to the effects of blood glucose.
However, this doesn't necessarily make foods with high GI "good" in times when we have just been active, it only tells us the times when we should consider them as an option.
But just how important is the glycemic index?
Well, there may be a link to high-GI foods and obesity. Animal research has shown that diets containing higher GI foods lead to more obesity in male rats. So while there are other important factors to consider aside from GI-ratings, the glycemic index is an important factor which plays a role in determining our overall health.
Food Examples
Now that we know the significance of the glycemic index, let's take a look at some foods on both the high and low end of the GI spectrum.
Low GI Foods (less than 50)
• Wheat tortilla
• Unsweetened apple juice
• Grapefruit
• Citrus fruits
• Beans
• Nuts
•    Carrots
Moderate-GI Foods (between 50 and 70)
• Popcorn
• Rye bread
• Pita bread
• Cranberry juice
• Oatmeal
• Brown rice
While we could opt to eat the high on occasion or more freely after exercise, you should definitely practice some moderation:
High-GI Foods (above 70)
• White jasmine rice
• Graham Crackers
• Watermelon
• Pretzels
• White potatoes
References
http://www.health.harvard.edu/newsweek/Glycemic_index_and_glycemic_load_for_100_foods.htmhttp://en.wikipedia.org/wiki/Glycemic_index
http://www.sciencedirect.com/science/article/pii/S0140673604169377
http://www.menshealth.com/nutrition/understanding-glycemic-index