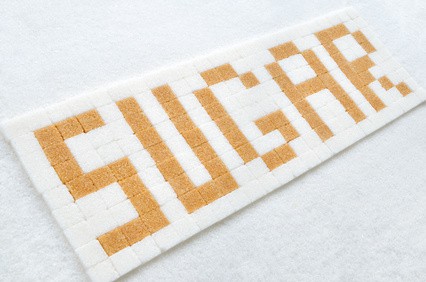 Sugar and its Effects on the Body
A USDA document entitled Dietary Trends from 1970-2005[1] reported that sugar consumption has increased to 30 teaspoons of sugar per day, per person since 1970 – that is an increase of 19%.
Even more disturbing is the fact that our consumption of corn syrup has increased by 387% in the same period.
Regardless of the form it is in when we eat it, all sugar will be broken down into glucose in your body, but the word "sugar" itself can refer to anything from the lactose in milk to the fructose found in fruit; right down to common table sugar or sucrose.
Sugar has been known as a significant contributor to obesity but the harmful effects of sugar certainly don't stop there.
Why is Sugar so Harmful?
Lick the Sugar Habit[2] by clinical nutritionist Nancy Appleton, PhD includes a compilation of "146 Reasons Why Sugar Is Ruining Your Health," clearly documenting the shocking number of ways in which sugar is severely impacting our bodies.
Some of the ill-effects of sugar include:
Increased risk of osteoporosis;
Increased risk of heart disease;
Yeast infections;
Tooth decay;
Dampened immune system;
Premature ageing;
Worsened cholesterol levels;
Toxemia during pregnancy;
Depression;
Pancreatic cancer in women; and
Headaches and migraines
This is just a small sample of the ways in which sugar damages the body but it should paint a fairly clear picture of just how all-encompassing the effects can be.
Simply put, sugar as we know it has no place whatsoever in our diets[3]; it is a substance which is completely devoid of any nutritional value and it is just as bad for our bodies, if not worse, than artificial sweeteners, preservatives, and other chemicals which are added to our food.
Minimizing the Damage
Everyone likes to have a treat every now and then, and there is really nothing wrong with occasionally eating some junk food.
While we won't pretend that washing down that family size box of Krispy Kremes with a gallon of Coca Cola was a good idea, there are a few ways in which you can help your body to better handle sugar:
Food manufacturers can be quite sneaky when it comes to labeling ingredients, sugar can be disguised under many different names[4] so be sure to watch out for things like:



High-Fructose Corn Syrup;

Organic or Evaporated Cane Juice;

Dextrose, Sucrose, Maltose, Lactose;

Consume a source of fiber with sugary or refined foods as this will help to slow down the rate of digestion so that you don't suffer a sudden insulin spike followed by a subsequent crash in your blood sugar levels.


Utilize glucose disposal agents[5] such as apple cider vinegar or lemons and limes prior to eating a sugary meal. This will make your body more sensitive to the effects of insulin so that it can process sugar more effectively.


Frequent exercise will make your body more efficient at managing its glucose levels, meaning you will be able to tolerate sugars far more effectively and ultimately leading to a reduction in the fat gain often associated with excessive sugar consumption.
---
[1] http://www.ers.usda.gov/publications/eib33/eib33.pdf
[2] http://www.livingwellonpurpose.com/uploads/Lick_the_SUGAR_Habit.pdf
[3] http://www.evolvingwellness.com/essay/health-effects-of-sugar-on-your-body-the-bitter-truth
[4] http://commonsensehealth.com/Diet-and-Nutrition/List_of_Sugar_Names_and_Sugar_Facts.shtml